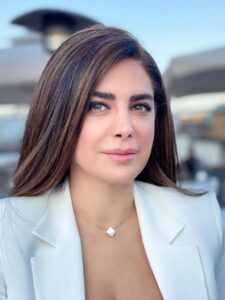 Rozita Ebneali
Hi there, my name is Rozita Ebneali and I am a professional makeup artist. I have always had a passion for makeup and beauty, and even as a child, I would constantly draw eyebrows and imagine different makeup looks in my mind. At the age of 18, I had the opportunity to do hair and makeup for a bride and I received a lot of positive feedback from others who were impressed with my skills.
Despite my passion for makeup, I chose to pursue a degree in psychology and graduated with excellent grades. However, throughout my time at university, I continued to do makeup and eyebrow design for friends and family without any monetary compensation. Even when I was told off by the principal for doing it in class, I could not resist my love for makeup and beauty.
After moving to the United States, I decided to pursue my passion for makeup and obtained my license in Washington D.C., Virginia, and New York. My makeup clients soon became my tattoo clients as they trusted me with the design and shape of their eyebrows. I established my business in D.C. and after eight years of living and working there, I moved to Los Angeles to pursue my career further.
Today, I continue to provide professional makeup services to my clients in both D.C. and Los Angeles. I am passionate about enhancing the natural beauty of each individual, and I take pride in creating unique looks that highlight their best features.
As a permanent makeup artist, I absolutely recommend that clients should do their research and educate themselves before booking any appointments. It's important for clients to understand that permanent makeup is a form of tattooing and requires a certain level of skill and experience to execute properly.
One of the best ways for clients to evaluate an artist's work is to review their portfolio of before and after pictures. This can give clients an idea of the artist's style and the results they can expect. Additionally, clients should ensure that the artist is licensed and has proper training and experience in the specific technique they are interested in.
It's also crucial for clients to understand the importance of post-care and follow-up touch-ups. Permanent makeup is not a one-and-done procedure, and touch-ups are often necessary to maintain the desired look. Clients should be prepared to follow the artist's aftercare instructions and schedule follow-up appointments as needed.
In summary, while considering permanent makeup, it's essential to do your research and choose a licensed, experienced artist with a solid portfolio of before and after pictures, and who can provide proper post-care instructions and follow-up touch-ups.